Paul Smith Provides Fashion For All Seasons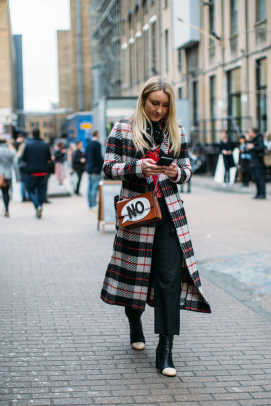 Paul Smith is a name synonymous with apparel, style, and elegance. For the past thirty years, this fashion designer has worked to give English classicism his own signature that embraces contemporary creative styling and quirky detailing.
If you are a fashion enthusiast, anything from the trendy and elegant range of clothes, glasses, and shoes from Paul Smith is a proud addition to your wardrobe.
Elegant Menswear and Women's wear
Each season, Paul offers a collection of separates and individual staples aimed to complement the way modern men and women dress. The designer clothes combine traditional styles with contemporary fashion, brought together by luxurious tailoring. Paul's collection highlights confidence, elegance, and a youthful attitude. This is evident from the overall look of men's and women's clothing and swimwear from Paul Smith.
Paul's collections are primarily manufactured in England and Italy, and uses quality fabrics from Italy, France, and Britain. Combining designer clothing with effortless style, these ranges are prominent amongst the fashion world.
Glasses and Sunglasses
The exclusive range of men's and women's sunglasses from Paul Smith is yet another addition to his range of high end products that speak style and elegance. The line of glasses and sunglasses are designed with the finest of materials and crafted precisely to offer the best comfortable fit along with quality. What is special about his design is the manner in which he combines classicism and style with humor and mischief, sprinkled with stylish elements.
The recent spectacles collection from Paul Smith, Resort Spring 2012, defines the essence of his style and incorporates quirky detailing with signature mainline influences. Every piece of eyewear comes in a spectrum of vibrant hues and flattering styles with a defining twist, giving both men and women an option to choose something that defines their own style of fashion as well.
The range of prescription glasses and designer sunglasses are available in different choices of stylish plastic and metal frames. If you are looking for something that is in vogue right now, the geek chic style glasses are definitely something to consider.
Trendy Shoes
The collection of Paul Smith shoes are beautifully crafted with meticulous attention to detail. These shoes can add an element of style and elegance when paired up with any ensemble. The range of formal, casual, boots, flip flops, trainers, and sandals have the capacity to spark off trends. Every design of Paul's, showcases his love for classic and tradition and carries his signature touch of mischief.